Cotton / Polyester Blend Pique Knit Shirt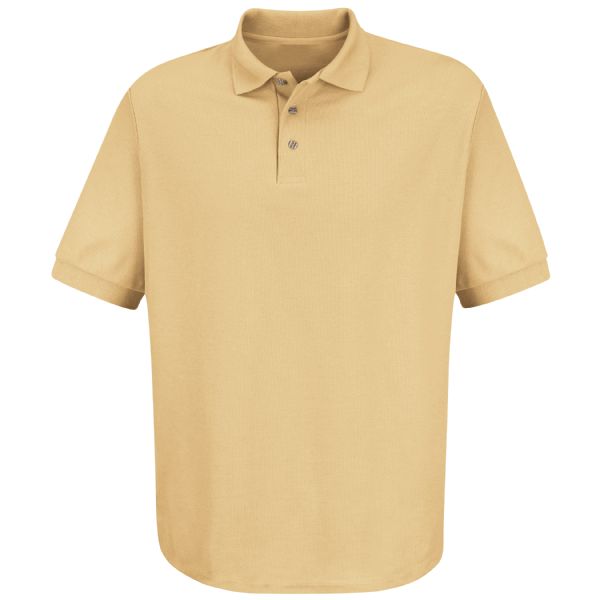 Be the first to rate this product!
You can always count on something clear-cut. This poly/cotton blend features a durable finish press for easy care, soil release and shrinkage control. In 16 colors, this basic solid knit will always be there when you need it.
Blend: 50% Cotton / 50% Polyester
Care: Home Wash
Closure: Three tortoise shell button front, lined placket
Fabric: 6.5 oz. Pique Knit
Finish: Durable press with soil release
Pocket: One hemmed spade style on SK82's
Click here for fit chart
POCKETS
SS
Light Blue

(SK82LB)

S-5XL
Royal Blue

(SK82RB)

S-5XL
Navy

(SK82NV)

S-5XL
Red

(SK82RD)

S-5XL
Black

(SK82BK)

S-5XL
Khaki

(SK82KH)

S-5XL
White

(SK82WH)

S-5XL
POCKETLESS
SS
White

(SK72WH)

XS-5XL
Red

(SK72RD)

XS-5XL
Royal Blue

(SK72RB)

XS-5XL
Navy

(SK72NV)

XS-5XL
Light Blue

(SK72LB)

XS-5XL
Khaki

(SK72KH)

XS-5XL
Black

(SK72BK)

XS-5XL
Jade

(SK72JD)

XS-5XL
Purple

(SK72PU)

XS-5XL
Emerald

(SK72EM)

XS-5XL
Marine Blue

(SK72MB)

XS-5XL
Burgundy

(SK72BU)

XS-5XL
Gold

(SK72GO)

XS-5XL
Silver

(SK72SV)

XS-5XL
Sundance

(SK72SD)

XS-5XL
Blue Stone

(SK72BS)

XS-5XL