How to Remove Cooking Oil Stains from Workwear
How to Remove Cooking Oil Stains from Workwear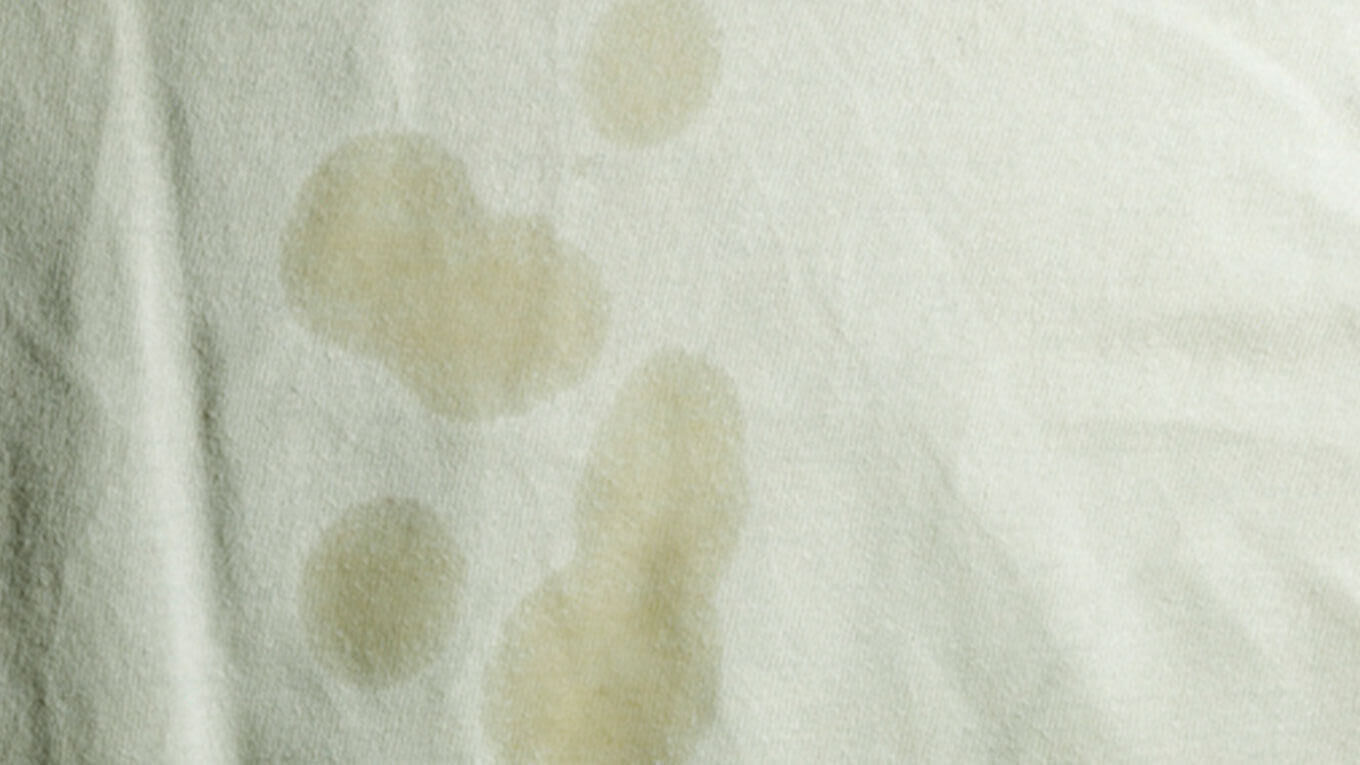 Whether you're searing a nice steak or frying up French fries, there's always the possibility of catching a bit of flying oil on your clothes while working in a kitchen. When this happens, don't worry, you can easily remove cooking and olive oil from fabric to return your workwear back to a like-new state.
Simply using a few items from around the house, a little effort, and a small amount of time, you'll be able to forget you even had a stain in the first place. Keep on reading to learn a variety of methods to remove cooking oil stains from clothing using various household items:
1. Removing Cooking Oil Stains with Baking Soda or Cornstarch
This method uses items you usually have in your kitchen cupboard or fridge, but it works best if you can do it immediately after spilling the oil. This is because both baking soda and cornstarch will work to extract the oil from the clothing and absorb it. So, if you're still in the kitchen and notice a fresh stain, grab a box of baking soda or cornstarch and complete the following steps:
Materials:
• Baking soda or cornstarch
• A scrubbing tool (toothbrush, nylon sponge, etc.)
Steps:
1. Soak up as much oil as you can with a napkin or paper towel.
2. Apply the baking soda or cornstarch.
3. Scrub the stain with the brush.
4. Rinse the stain with water.
5. Repeat if necessary.
6. Let it air dry.
If there's still a stain after drying, try one of the following methods.
2. Removing Cooking Oil Stains with Liquid Laundry Detergent
Laundry detergent and a bit of patience are all you'll need to get the stain out with this method. You'll apply the detergent directly to the stain to make it more effective than if you just threw it in the washer. Here's how it's done:
Materials:
• Liquid laundry detergent
Steps:
1. Apply the laundry detergent liberally and directly to the stain.
2. Let it sit for 6 to 10 minutes, don't let the soap dry .
3. Toss the garment in the washer, but remember where the stain is after doing so (it may be hard to spot when the fabric is wet).
4. Wash the garment in the hottest water the fabric can take (check the garment's tag to be sure).
5. Let air dry.
3. Removing Cooking Oil Stains with Liquid Dish Soap and Baking Soda
Grease-fighting liquid dish soaps are great at breaking down grease stains in clothing, but make sure to use one that doesn't have any added lotions or aloe. Combine the soap with baking soda to break the stain down and extract it from your clothing. Read on to learn how to do it:
Materials:
• Liquid dish soap
• Baking soda
Steps:
1. Sprinkle on enough baking soda to cover the stain.
2. Soak both the baking soda and stain in dish soap.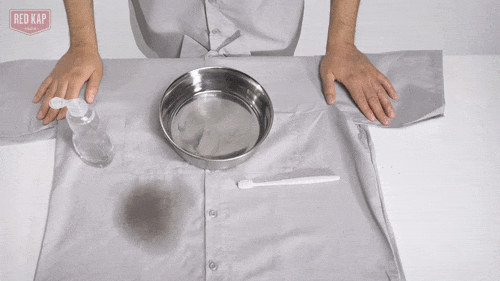 3. Allow it to penetrate for about 5 minutes, don't let it dry.
4. Wash the clothing using the hottest temperature the fabric allows.
5. Let the garment air-dry.
4. Removing Cooking Oil Stains with WD-40
You know that blue and yellow can you use to silence squeaks in both your car and your house? Well, it can also be used to break down your cooking oil stain before it goes in the wash. So, grab that can of WD-40 and a few other items to get that stain out for good:
Materials:
• WD-40 spray
• Small piece of cardboard
• Liquid dish soap
• Baking soda
• Cleaning brush such as an old toothbrush
• Small bowl and Q-tips (for small stains only)
Steps:
1. Place the garment on a work surface and put cardboard between the stain and the second layer to prevent the WD-40 from leaking through.
2. Apply the WD-40 to the stain using a small amount at first (use a small bowl and a Q-tip for small stains).
3. Sprinkle baking soda over the WD-40 area and scrub it with a toothbrush.
4. When you see the clumps form, dump or brush off the baking soda and re-apply more (repeat this step until no more clumps appear).
5. Apply a layer of liquid dish soap to the stain using your finger or a Q-tip.
6. Wash the clothing in the washer using the hottest water the fabric allows.
7. Check to make sure the stain is gone (repeat steps if necessary).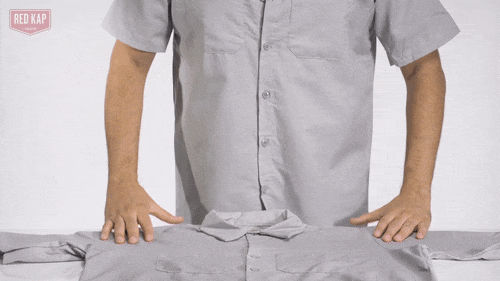 8. Dry like normal.
If you've ever worked in a professional kitchen setting, you know it's difficult to avoid flying grease and oil from staining your workwear. While it's best to get the stain out before it dries and sets, who has time to deal with stains while you're working on the line? Luckily, using just a few household items and a little effort, you can remove those unsightly oil stains with ease. But what if stain removal was as easy as throwing your workwear in the wash?
Say Goodbye to Stains with a Wash
Red Kap's line of Food Services & Culinary workwear sports a stain release finish to keep stains from penetrating deep into the fibers. This means most stains can be cleaned in a normal wash cycle while more set-in stains only require a small amount of prep. With Red Kap's culinary workwear, you can stop worrying about keeping your workwear looking presentable and focus on getting the job done right.
CHEF COATS WITH MIMIX™ & OILBLOK