How to Stay Cool While Working Outside in the Summer
How to Stay Cool While Working Outside in the Summer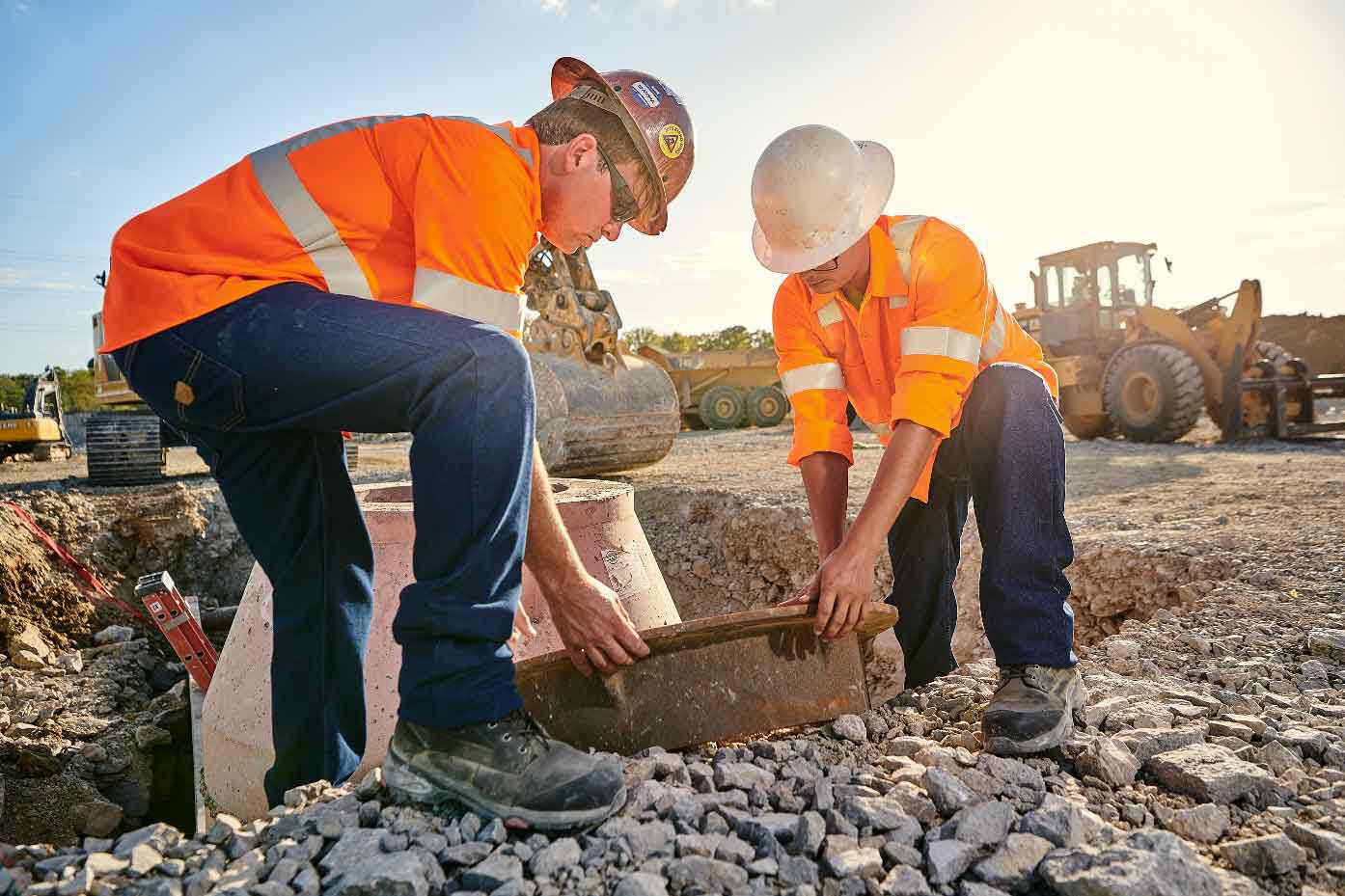 Best Ways to Stay Cool & Safe While Working Outside in the Heat
Summers in many parts of the country are just plain brutal. Hot temperatures and high levels of humidity can make it extremely difficult to do your job safely and efficiently when working outside for long periods of time. Plus, spending lots of time in the sun can lead to sunburn, skin damage, or worse. Without the right protection and information, it can add up to a dangerous day on the job. Use the five tips below to stay cool and safe while working outside in the heat of summer.
Stay Hydrated
One of the most important things you can do when working outside in the summer heat is stay hydrated. Battling hot temperatures while sweating for prolonged periods of time without drinking enough fluids can lead to heat injury, including cramps, heat exhaustion, and heat stroke according to the Mayo Clinic. What's more, repeated dehydration can lead to more serious complications like "urinary tract infections, kidney stones, and even kidney failure." To be safe, WebMD recommends women drink at least 91 ounces of water or 11 cups a day while men should drink at least 125 ounces or 15 cups of water a day.
Know the Signs of Heat Exhaustion
While staying hydrated will greatly decrease your risk of heat exhaustion, you should still know the warning signs as heat exhaustion has a tendency to sneak up on you. The Mayo Clinic says you should be on the lookout for symptoms such as dizziness, faintness, muscle cramps, or cool, moist skin with goosebumps when in the heat. When any of these signs show up, you should stop work immediately, move somewhere shaded, and drink lots of cool water or sports drinks.
Keep Covered
The next thing you should do when working in the heat of summer is keep your skin covered. Using a combination of sunscreen and sun-shielding clothing, you can help to avoid sunburn and the other negative things that come along with prolonged sun exposure. You'll want to look for loose-fitting, bright or light-colored clothing with long sleeves and densely-woven fibers, our Pro Airflow Work Shirt is a great option. For even more protection, opt for a work shirt with built-in UPF protection, like our Enhanced Visibility Work Shirt. Take a look at our article on the importance of UPF protection for more information on clothes that keep you cool in hot weather.
Avoid Caffeine
Next, if it's going to be excessively hot outside, you'll want to avoid drinking anything with caffeine or alcohol in it. These kinds of drinks can accelerate dehydration by making it difficult for you to monitor the warning signs and less likely to rehydrate regularly. You'll especially want to avoid energy drinks as these drinks usually contain quite a lot of caffeine.
Eat Light Meals
The last thing you should know before spending your day working in the summer heat is what foods to eat. According to WebMD, 80% of your body's hydration comes from what you drink while the other 20% comes from what you eat. This means that to stay as hydrated as possible, those working in hot weather should eat light foods like leafy greens, melons, berries, soup, and celery. These foods are capable of delivering the most water to your body without making you tired.
If you're going to be spending a lot of time working outside in the heat this summer, you need to know how to stay safe and protected. Use the tips above to do just that, while also increasing your efficiency on the job during the warmer months of the year. For more ways to stay cool and comfortable, take a look at our collection of MIMIX work clothing featuring flex panels and added breathability.